The environment isn't destroying itself; we are destroying it. Humankind has to take steps to prevent further destruction but there are groups out there that are doing this exact thing. World Wildlife Fund (WWF) works hard every day of the year to ensure that the many aspects related to the environment and nature are taken care of and protected.
From the World Wildlife Fund's Website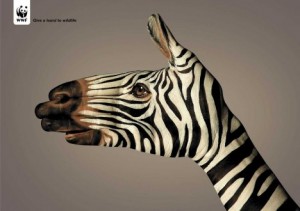 For half a century, WWF has worked to protect the future of nature. WWF (World Wildlife Fund) is Canada's largest international conservation organization with the active support of more than 150,000 Canadians. We connect the power of a strong global network to on-the-ground conservation efforts across Canada, with offices in Vancouver, Prince Rupert, Toronto, Ottawa, Montreal, Halifax, St. John's, Iqaluit and Inuvik. Our Mission: To stop the degradation of the planet's natural environment and to build a future in which humans live in harmony with nature, by:
Ensuring that the use of renewable natural resources is sustainable.

Promoting the reduction of pollution and wasteful consumption.

conserving the world's biological diversity
Over time, our work has evolved from protecting particular wildlife species and habitats to protecting life on Earth – including our own. Today, our work is about life, because everything we do is about securing the future of healthy, thriving ecosystems. And living, because the choices we make will decide that future—for us and for all species.
To connect to the World Wildlife Fund website, please click here.