SHIPPING QUESTIONS? SEE BELOW...
Q. Is express shipping really free?
A. You are correct! We now offer totally FREE EXPRESS SHIPPING (with Canada Post) anywhere in Canada? Does that cost us money on our end? You bet it does, sometimes a lot. But we do it for you. We do it because we care about our Canadian customers and want to save you more money. No other company offers such a sweet deal. No one. Go and check and then come on back and order your contact lenses online with us. Contacts for less is both our name and our mission. On top of that we offer an expedited shipping option at the cost of $9.99. Most other companies either do not offer this or do so at a much higher cost for your contact lens shipping in Canada.
Q. WHAT IS THE 1-YEAR ORDER REPLACEMENT GUARANTEE?
A. Every order is backed by the best guarantee in Canada automatically as part of our HANDLING & REPLACEMENT FEE. That means if your order is missing, damaged or defective, we will replace that order right away. Click here to learn more about how this amazing guarantee is the best around and will make you feel 100% sure we are the #1 best site to buy contact lenses online in Canada! Therefore, when you buy from us, your order is always guaranteed in ways other simply do not.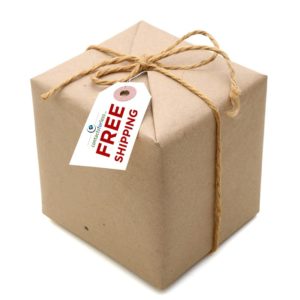 Q. WHAT COUNTRIES DO YOU SHIP TO?
A. We ship nationwide to anywhere in Canada. If you would like to ship to the United States, please go to Contactsforless.com, which is for our American customer or those who want to ship in the USA.
We are 100% Canadian owned and operated and we exclusively serve Canada. That's right! We are not some huge, stale corporation that tries to send contact lenses all over the world. Nope! We are Canadians who believe we serve you best by being focused exclusively on YOU!
Our prices are among the very lowest, our service is #1 according to our customers and we have the HIGHEST GOOGLE CUSTOMER RATING in Canada among all contact lens websites. Above all, we work for you and do our best to make sure we do our 100% best all the time, every day.
View our Google Rating (the highest of all contact lens companies in Canada) and see what our customers say about us! #1 in Canada, in other words, there is no one like us serving Canada, period.
Q. WHAT SHIPPING OPTIONS ARE AVAILABLE?
A. Guess what? We make shipping as easy as pie! In fact we are way better than the "other guys" when it comes to shipping. Why? We offer FREE SHIPPING anywhere in Canada in EVERY SINGLE ORDER. That's right. FREE SHIPPING from Canada Post.
If you prefer a faster (express) option, we JUST LOWERED THAT COST TOO! At the very lost cost of $9.99.
When you choose the faster option, you get your package between 2 and 10 days faster (depending on where in Canada you live). Either way, please account for 2-5 days processing time on most orders and add that to the shipping time.
Q. DO YOU HAVE A MINIMUM PURCHASE REQUIRED TO SHIP?
A. Yes, we have a tiny minimum of $55 worth of products (not including the shipping cost) to ship. Planning on just a $5 item? Grab a value pack or two to make the limit and get a great price besides!
The reason we have to set a minimum price is because we offer FREE EXPRESS SHIPPING and that isn't cheap. In fact it can cost quite a bit, even on a small order. So the minimum order makes sure we don't lose too much money on those small orders. As you probably know, if we don't make any money, we can't donate any money to saving the planet. You get it.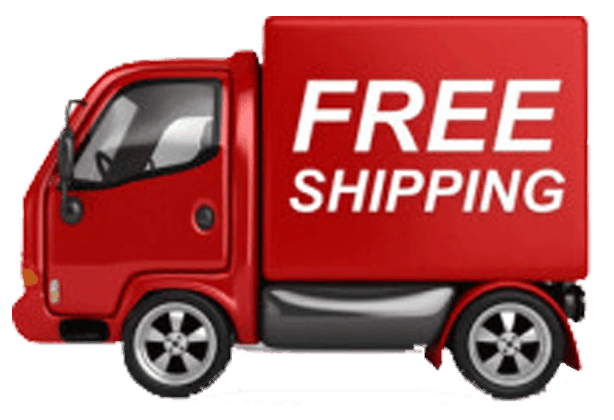 Q. DO YOU REQUIRE A SIGNATURE FOR THE DELIVERY?
A. Yes we can require a signature for your delivery. Please do request it if you do not have safe options for your mail drop off. You can request any of the following options for your Canada Post delivery in the Customer Note at checkout.
YOUR OPTIONS:
Signature request: The courier will require that you (or someone at your shipping address) sign when accepting the package.
Card for pickup: The courier will drop a Delivery Notice Card off at your shipping address, and you then pick it up at the post office
Deliver to chosen post office: Your package will be delivered straight to the post office that you designate. Please provide your shipping address and the address of the post office you've chosen.
Do not safe drop: A delivery attempt will be made and if no one is available to receive the item, a Delivery Card will be left. If you choose this option, we will not 'safe drop' your product(s).
To be clear, safe dropping is when the package is left in a safe place and is sheltered from weather and cannot be seen by passers-by.
Note that we will only apply these optional delivery features if requested, as our customers' preferences differ.
Q. WHEN SHOULD I REQUEST ADDITIONAL PROTECTION FOR MY PACKAGE?
A. We strongly suggest that you request a signature required and/ or have the package delivered to the nearest post office if you don't have a safe mail box or mail facility.
Please do note that ContactsForLess is not responsible for inadequate mail delivery options and is not liable for packages lost or stolen after delivery. If a package is stolen after delivery* due to the customer not having a safe and secure mail box or mail facility, ContactsForLess will not replace the shipment or refund the payment.
*Once Canada Post marks an item "delivered" is when the delivery is deemd to be complete.
Q. WHERE'S MY PACKAGE TRACKING NUMBER?
A. You will receive an email the same day we ship your product. This email will contain your tracking and other important information. You'll then be able to check on the status of your package and see the estimated date when it will arrive. Please check your Junk folder as well.
Q. HEY! MY PACKAGE IS MISSING!
A. Sometimes that happens and although we cannot control what Canada Post does once we give them your package, we CAN HELP YOU ANYWAY! We can contact them on your behalf and find out more and let you know. We are here to help you!
WHAT IF THERE IS A POSSIBLE DELAY – PLEASE WAIT 24-48 HOURS BEFORE TAKING ACTION
If your package ends up being classified as "not yet delivered" On the Canada Post tracking status page, it could still be on its way. Due to the weather, road conditions, or even statutory holidays deliveries can be delayed. If you do not receive your product(s) despite receiving an email stating that it was delivered, we recommend the following:
Please wait an extra 24-48 hours. This is because Canada Post's system sometimes marks it delivered early.
Please check your community locker, or possible safe drop areas such as your back porch.
WHAT IF YOU CAN'T FIND THE PACKAGE WHERE CANADA POST SAYS THEY LEFT IT?
CANADA POST: You can call Canada Post at 1-866-607-6301 within 3 business days of the scheduled delivery to inquire about your missing package. You can also CLICK HERE to track your package.
You can CONTACT US AT CONTACTSFORLESS.CA and let us know. Because you have ORDER INSURANCE, we will immediately replace your product and ship it to you with the same method you used when you ordered! Contact us in the following ways:
email us at [email protected]
call us at 1-866-925-8327
If it has been more than 3 business days, email us at [email protected] and let us know your order number and we will coordinate with Canada Post and to search for your package, and also replace that order AS SOON AS POSSIBLE!