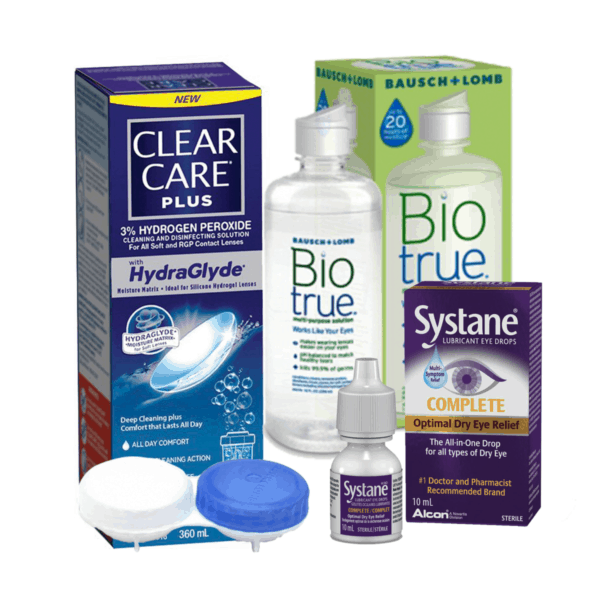 Going traveling this summer, or just need some quick lens care for everyday? We've got you covered.
Check out our new Lens Care section and get our new lens care accessories (at low introductory prices for a limited time!):
Eye Drops

: Eyes feeling dry? Add a drop of soothing moisture for clear, bright eyes.

Contact Lens Solution

: Keep your contacts sterile and hydrated in their case with our selection of contact lens solutions.

Contact Lens Cases

: Eye doctors advise changing your lens case every 1 – 3 months for hygienic purposes. Get the Bausch & Lomb clinic-grade case in a value pack!